Cosmetic Dentistry Will Transform Your Self-Confidence
Are you unhappy with your smile's appearance? If so, it may be time to pursue the cosmetic makeover you deserve here at Market Place Dental. Dr. Nguyen and Dr. McEwan offer several services that prioritize aesthetics, helping you erase common dental imperfections and refresh your overall "look." If you're from Oak Creek or another nearby area, contact our Oak Creek office today to schedule a consultation. Our team can't wait to help you feel right at home!
Porcelain Veneers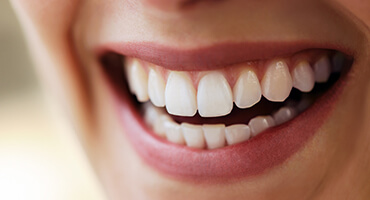 While a single dental flaw may seem manageable, several cosmetic concerns can leave patients feeling overwhelmed about the prospect of planning cosmetic treatment. Instead of having to schedule multiple services, our doctors are likely to recommend porcelain veneers to transform your appearance over the course of just a few convenient appointments. Veneers are extremely thin restorations that are crafted from high-quality porcelain and designed to fit over the front surfaces of your teeth, hiding stains, chips, cracks, uneven structure, misalignments, and even gaps behind a new, flaw-free appearance. They have a longer life expectantly than other cosmetic services, and veneers are also highly resistant against gradual staining.
Metal-Free Restorations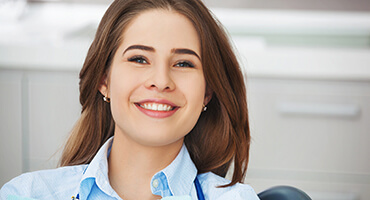 When patients are experiencing a damaged or incomplete tooth that requires restorative care, they may worry about having to sacrifice their confident, natural-looking smile for the sake of improving oral health. Thankfully, metal-free restorations (including crowns, bridges, inlays, and onlays) from Market Place Dental offer the best of both worlds – enduring quality and a beautiful, natural appearance.
The all-ceramic materials we rely on for your new, custom-made restoration are truly top of the line, providing surprising durability that functions well alongside healthy teeth. Additionally, the lack of dental metals is likely to result in more day-to-day comfort, especially for patients who have suffered from excessive sensitivity or allergies to traditional restorations in the past.
Direct Bonding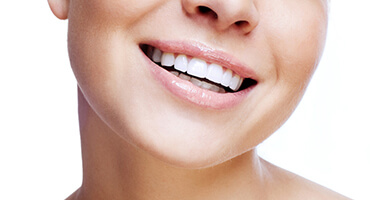 Direct bonding is a simple and cost-effective cosmetic solution that can treat a variety of minor smile imperfections, such as small gaps between teeth, chips, or misshapen dental structure. During the procedure, one of our dentists will carefully apply tooth-colored composite resin (shaded to precisely match your existing enamel) to the affected area. It is then sculpted before it is hardened into place with an advanced curing light. The improvements are complete after just one appointment, and they can last for years when cared for properly with routine oral hygiene and professional checkups.
Teeth Whitening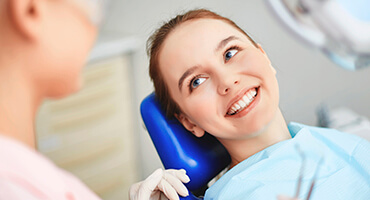 Teeth can become discolored over time for a number of reasons – coffee, tea, and even ripe berries are all likely to leave noticeable stains. Unavoidable factors like age and genetics may result in a lackluster appearance, too. At Market Place Dental, we offer both in-office whitening and take-home whitening kits for patients who would like to refresh their smile's natural glow. The in-office option is a great choice if you're in need of fast, dramatic results. Our doctors can improve your tooth enamel by several shades after just one appointment! Alternatively, a customized take-home kit could be ideal if you're hoping to achieve gradual improvements on a flexible schedule.