Dedicated, Relationship-Based Dental Services in Oak Creek, WI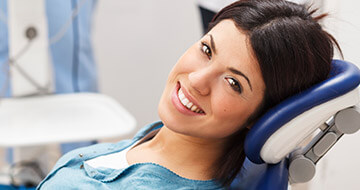 Welcome to Market Place Dental! We've been serving the Oak Creek community for over 40 years, and our long-term doctors and staff members have cultivated a personalized, compassionate approach that we hope will exceed your expectations. Our goal is to give you the one-on-one attention and respect you deserve – no rushing, no scare tactics, and no sales pitches. Helping you achieve the oral health and happiness you deserve is our number one priority, and we offer a wide range of services (including orthodontics, implant restorations, and other advanced options) to accomplish excellent oral health for every member of your family. Better yet, our state-of-the-art facility features calming décor and modern tools that elevate the quality of your care to even higher levels.
Dr. Bao Nguyen, Dr. Steven McEwan, and the rest of our staff looks forward to building a relationship with you that we hope will last for years to come. Please contact our Oak Creek, WI location today if you have any questions, or if you're ready to schedule a first appointment. We welcome patients from Franklin, WI and other surrounding areas as well. Our office is open until 8:00 at night on several weekdays, and we have Saturday availability as well for patients and families with busy schedules.