Experience State-Of-The-Art Care with Dental Amenities & Technology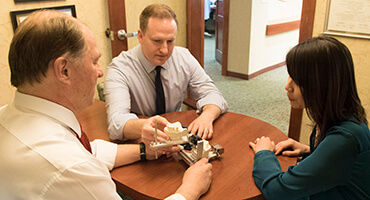 At Market Place Dental, we believe that our patients truly deserve the best of the best – that's why our doctors and staff members do their best to stay up-to-date with the latest techniques and technologies in this ever-evolving field. These advanced touches help us to elevate the accuracy and comfort of your appointments at every stage, from the initial diagnosis all the way to the healthier, happier results. If you have any questions or are interested in scheduling a visit, please contact our Oak Creek, WI location today.
iTero Intraoral Scanner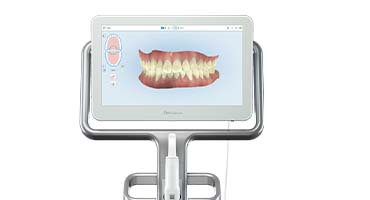 Market Place Dental is always looking to stay at the forefront of dentistry by offering the latest dental technology. That is why we have chosen the remarkable iTero intraoral scanner. This amazing piece of technology has the potential to streamline your care process, enhance your comfort, and help you achieve a healthier, more attractive smile with as little hassle as possible. We can use it to help design crowns and bridges to restore or replace damaged teeth and it's especially useful for orthodontic purposes.
Intraoral Cameras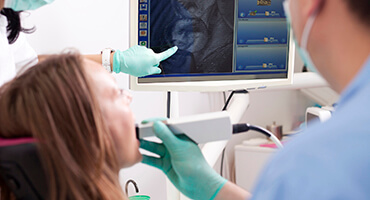 It can be difficult to understand the oral health problems you're facing when you can't see what our dentists see. With intraoral cameras, we can give you a personal tour of your smile! This camera-tipped wand fits comfortably within the mouth, instantly transmitting high-resolution images to a monitor in the room. Once your smile is blown up on the screen, we can point out specific areas of damage, outline the effects of certain treatment recommendations, and provide other valuable information that helps you feel like a full partner in your oral healthcare journey.
Digital X-Rays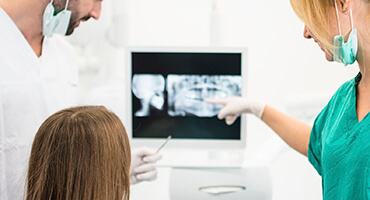 Not every dental problem can be identified by looking at the surface of your smile – that's why x-rays are an invaluable diagnostic tool. At Market Place Dental, we've invested in digital radiography as an improvement over traditional film. Instead of having to rely on the tedious wait times of a darkroom, the images we capture are instantly accessible and even capable of being magnified and color-coded for educational purposes. Better yet, the level of radiation exposure is greatly reduced — by up to 80% — which makes the process much safer for patients of all ages.