Find Fast Emergency Dental Care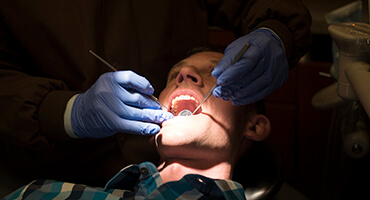 Dental emergencies can happen in the blink of an eye, or they may gradually develop until you find yourself faced with unbearable discomfort. Whatever your situation is, our doctors are fully dedicated to providing you with relief as soon as possible. Don't hesitate to contact Market Place Dental right away if you or a loved one is experiencing an oral injury and/or pain. Our Oak Creek office is always open to patients from Greendale, WI and other surrounding areas. In many cases, we will be able to fit you in on the same day as your initial call.
What Counts As A Dental Emergency?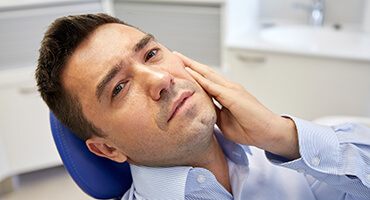 Bad toothache
Partially dislodged tooth
Fully dislodged (knocked-out) tooth
Broken tooth
Oral bleeding
Gum tissue injury
Jaw injury
Damaged or lost crown/filling
Object stuck between teeth
Can I Prevent Dental Emergencies?
While it's impossible to entirely avoid the possibility of an emergency situation, there are steps that you can take to minimize the risk that you will experience injury or toothaches. They include:
Schedule regular checkups and cleanings at Market Place Dental! By monitoring your and your loved ones' smiles on a regular basis, our doctors and staff members can keep the minor concerns of today from becoming the frightening emergencies of tomorrow.
Always use scissors to open difficult packaging materials and NEVER your teeth.
Be sure to wear a sports guard when participating in athletic events where physical contact with objects/hard surfaces/other players is a real possibility.
Exercise caution when eating foods that are overly tough or chewy.
Don't chew on the ice in your drink.